Meet Our Team
Our friendly and experienced dental team is here to help you improve your oral health and get the smile you have always wanted.
Contact us today to schedule an appointment!
Dentists
Dr Nimisha Bhatia
BDSc GDipDent, Dentist
Nimisha completed her studies in Queensland, receiving excellence awards for her studies in The Graduate Diploma of Clinical Dentistry. Since graduating, she has spent time working in private practices in Melbourne.
Dr Nimisha is passionate about all areas of dentistry and enjoys updating her skills regularly through professional development courses. She is highly committed to applying her skills in dentistry to help people achieve their needs and has a very good reputation with her patients. She understands that dental appointments can make people quite anxious and therefore has a blend of compassion and warmth in treating patients of a variety of ages.
Dr Nimisha's interests are largely in orthodontics and smile enhancements with Invisalign, Implant Dentistry, and in functional and aesthetic crown/bridge. She has also completed a fellowship in dental implantology with NYU, implant surgery and prosthetic courses at the Dental Implantology Academy in Columbia and she is an accredited Invisalign Practitioner (Clear Removable Braces). Dr Nimisha believes in patient education, ensuring that everyone feels fully informed of their oral health needs and empowers them to make a well informed decision.
She is committed to high quality patient centred dentistry.
Outside of dentistry she enjoys travelling, learning languages, running and is a regular at her local F45 training for general health.
Dr Mary E. Miller
BDsc LDS (Melbourne), Dentist
Dr Miller graduated with a Bachelor of Dental Science (First class honours) from the University of Melbourne in 1975. While there she was awarded the title of top student of the year, the William Leslie Elvins Prize for Oral Surgery and the Francis Grey Prize in Conservative Dentistry.

After graduation, Dr Miller worked in a Geelong private practice, an Essendon orthodontic practice and a general practice on Collins Street in Melbourne. She gained valuable experience, then decided it was time to open her own general dentistry practice, Women in Dentistry.
Over her 40 years in practice, Dr Miller has formed a particular interest in children's dentistry, cosmetic dentistry, dental implants and root canal treatment. She is a member of:

The Australian Dental Association (ADA)
The Victorian Endodontic Society
The Australian Society of Occlusal Studies (Vic)
The Victorian Society of Periodontology
Through her ADA membership, Dr Miller is involved in eviDent, a practice-based research network aimed at assessing and improving dental treatment delivery and outcomes within the profession. This network is a joint project with the University of Melbourne, the ADA and General Dental Practitioners (GDP).

In March 2012 and 2013, Dr Miller volunteered her dental services to aid a Rotary International humanitarian project in Vietnam, working in rural areas with primary school-age children and training local dentists. In October 2012, she dedicated her time to visiting indigenous communities with the Royal Flying Doctor Service in the Malee region of rural northwest Victoria.
Outside of running her own practice, Dr Miller has three adult children and a passion for skiing, bush walking and yoga. She also thoroughly enjoys travelling.
Dr Miller attends to patients at our practice on Wednesdays.
Dr Jo-Anne Cherry
BDsc LDS (Melbourne), Dentist
Dr Cherry graduated with a Bachelor of Dental Science from the University of Melbourne in 1980. She joined Dr Miller at Women in Dentistry in 1989 after working in Singapore for five years.
Dr Cherry has been in practice for over 35 years and has an interest in:
Endodontics
Infection control
Preventative dentistry
Dr Cherry is the past president of the Australian Dental Association's Victorian branch. She has been teaching at the University of Melbourne for over 15 years, supervising dental students during pre-clinical and clinical learning.
Outside of work, Dr Cherry has two adult children, and in her free time enjoys Pilates, watching movies and listening to classical music.
You can schedule appointments with Dr Cherry on Tuesdays and Fridays.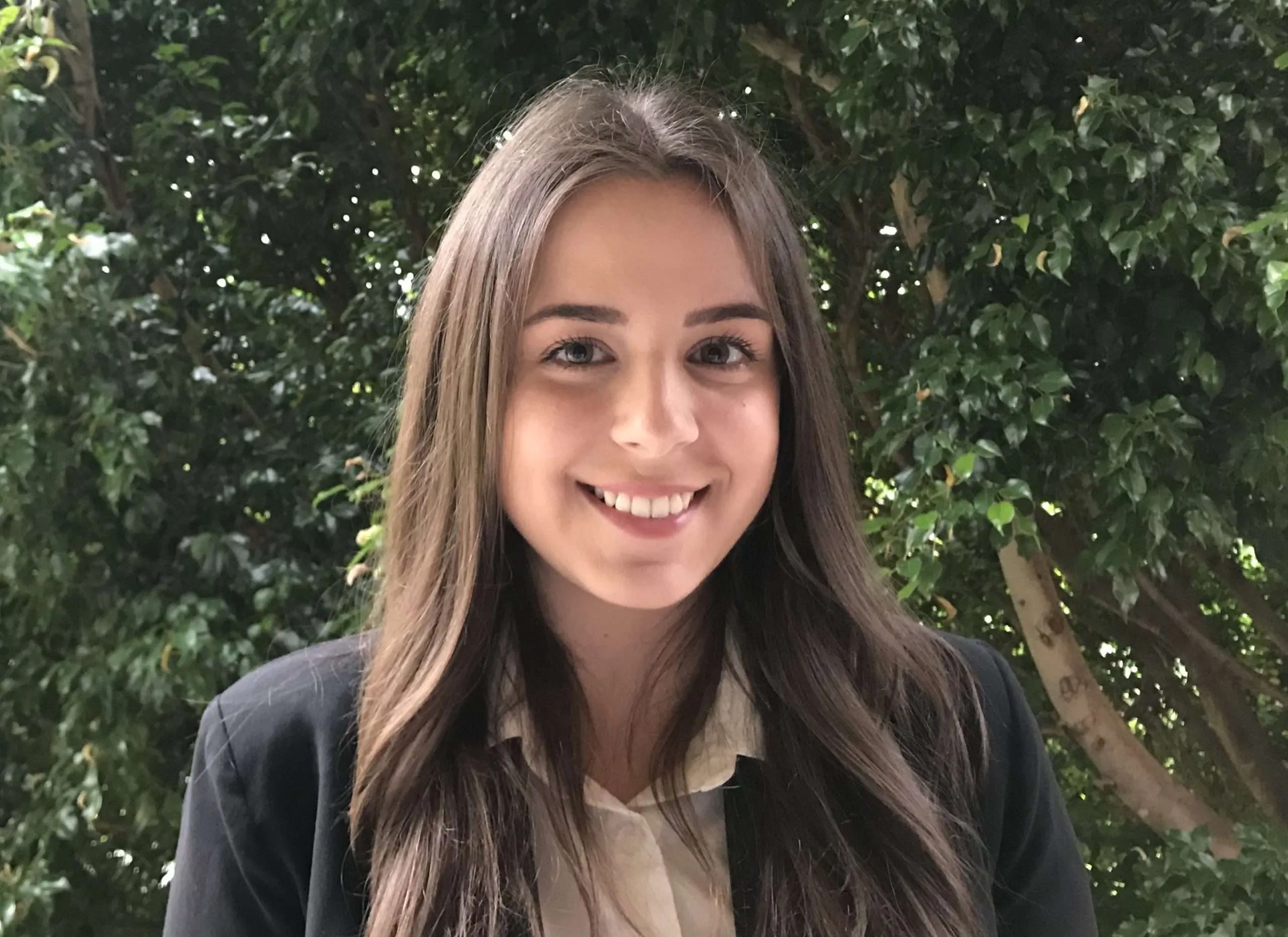 Dr Petra Vasic
DMD (Sydney), Dentist
Dr Petra Vasic graduated with a Doctor of Dental Medicine after completing her studies at the University of Sydney in 2016. She has since spent time working in all areas of general dentistry practicing in both public and private clinics across Sydney and Melbourne. Dr Petra has also volunteered across a few locations in remote NSW.
Dr Petra enjoys performing all aspects of dentistry with special interests in the areas of restorative and preventative dentistry, children's dentistry, and root canal treatments. She has a strong interest in continuous education, participating in mentoring and teaching programs ensuring a high standard of care is provided to all patients. She has an approachable and friendly manner which puts any anxiety at ease. Dr Petra is passionate about providing quality and gentle dental care to all her patients.
Away from the dental practice, Dr Petra enjoys travelling, rock climbing and long walks on the beach with her Cavoodle, Teddy.
She is consulting at the clinic on Mondays, Wednesdays and Thursdays.
Dr Petra is on maternity leave and will be returning to her patients in 2024.
Dr. Cliodhna Dineen
BDS (NUI), Dip PCD (RCSI), Dentist
Dr. Dineen graduated from the University College Cork, Ireland with an Honours Bachelor of Dental Surgery Degree. Since graduating, she has practiced in both public (NHS, Edinburgh) and private (Kerry, Ireland) backgrounds. Her diverse work experience has afforded her great knowledge and skill when addressing the individual needs of patients.
Dr. Dineen considers it a privilege to care for her patients. She has always been focused on developing long-term, meaningful relationships with patients and colleagues alike. She is a gentle and caring dentist who enjoys all facets of general dentistry, with a particular interest in restorative and cosmetic dentistry. Dr. Dineen is a big believer in ensuring her patients are well informed about their oral health, as well as their treatment options. With meticulous attention to detail, she provides exceptional long-lasting results. Above all, she is committed to giving every patient confidence when they smile.
Dr. Dineen actively enhances her education and training, attending the latest courses and keeping up-to-date with new readings. She recently completed a Diploma in Primary Dental Care (Royal College of Surgeons, Ireland) and is registered with the following:
Australian Health Practitioner Regulation Agency (AHPRA)
Australian Dental Association
General Dental Council
Dental Council of Ireland
When not tending to her patients, Cliodhna likes to travel, keep fit and spend time with family and friends.
Dr. Dineen is consulting at the clinic on Mondays, Tuesdays, Thursdays, and Fridays.
Dr Janet Daniels
BDsc (Melbourne), Dentist
Dr Daniels graduated in 1998 with a Bachelor of Dental Science from the University of Melbourne. She worked in general practice across Victoria and in Melbourne before starting at Women in Dentistry in early 2011. She has a special interest in cosmetic and implant dentistry. Dr Daniels' caring, professional manner is ideal for adults and children with dental anxiety.
Outside of work, Dr Daniels has a passion for yoga and qualified as a Hatha yoga instructor in August 2013. She is also studying for an advanced diploma in yoga so she can instruct classes. Dr Daniels enjoys watching French films, dabbling in photography and spending time with her two children and extended family.
Dr Daniels sees patients on Fridays each week.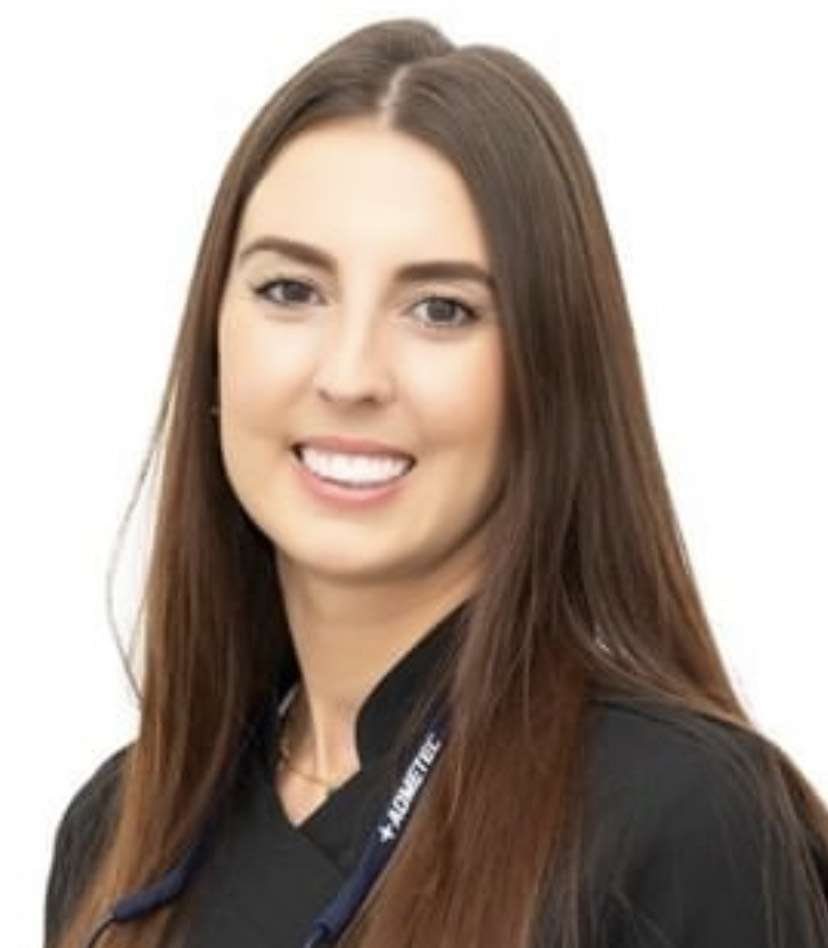 Dr. Raquel Da Rocha
Dentist
Dr Raquel grew up in Portugal and completed the bachelor and master combined degree in Dentistry in October 2012.
She spent her career working in private practices and a private hospital having experience in all aspects of general dentistry. She kept studying to improve her knowledge, doing some post-graduations and intensive courses throughout the years. At the beginning of 2019, she moved here with her partner and fell in love with Australia.
She loves transforming smiles and has a special interest in restorative and cosmetic dentistry, including Invisalign. She also enjoys challenging herself in other areas and to continue upgrading her skills. Dr. Raque believes understanding her patient's needs and concerns is a must and what excites her the most is seeing them motivated, confident and happy with their smiles at the end.
During her spare time, she enjoys to unwind with reformer pilates and her new hobby - tennis. She likes traveling and exploring new cultures and food with her partner and friends
Dr. Raquel is available on Mondays, Wednesdays, and Thursdays.
Dr Jessica Aneja
BSc (Hons) (Melb), DMD (Syd), Dentist
Dr Jessica Aneja studied a Bachelor of Science (Honours) at the University of Melbourne, then continued on to graduate with a Doctor of Dental Medicine at the University of Sydney. She spent the first five years of her career in her home region of Gippsland, working in both the public and private sectors of dentistry as well as mentoring dental students.
Dr Jessica enjoys all aspects of general dentistry and has a strong focus on preventative dentistry and patient centred care, ensuring patients feel at ease and enjoy their dental visits with her gentle and calm nature. Aesthetic dentistry and attention to fine detail is another one of her passions, ensuring patients can achieve their dream smile without compromising on function and quality. She strives to provide the highest level of care, spending most of her weekends at continuing education courses. This ensures up to date management strategies can be provided and tailor made to cater for each patients individual needs.
Outside of dentistry Dr Jessica loves food, so you'll most likely find her trying out a new restaurant or cooking up a storm at home.
Dr Jessica Aneja is available for patients on Mondays each week.
Hygienists
Stephanie Ann Attard
Hygienist
Stephanie is a highly regarded caring, thorough and gentle dental hygienist. Having graduated from Curtin University in 2007, she brings not only her sunny disposition to Women In Dentistry, but years of experience.
She is not only highly confident in treating all aspects of periodontal care, but has a particular interest in the overall mouth body connection.
Stephanie is keen to help you achieve the healthiest and happiest mouth possible.
Stephanie is often asked how she can look in mouths all day long, her answer is she doesn't just see the mouth, but a whole person and keeping them as healthy as possible is her passion in life. Not only looking the best they can, but feeling the best they can too.
Don't be shy to ask her anything related to improving your smile!
Stephanie is warm, friendly, competent and approachable and looks forward to meeting you at Women in Dentistry for your preventive care appointments!
Other than Stephanie's passion for her career, she is a kept very busy being a mum to her two young boys, loves reading, history, baking and time spent with family and friends.